Become a better investor with Tyler Bollhorn's latest book
THE
MINDLESS
INVESTOR
Make Money in the Market by Overcoming Your Common Sense
Tyler Bollhorn is a master teacher. His essential techniques for successful trading will help both the rookie and seasoned pro make more money. If you are going to read just one book this year on successful investing - this is it.
Michael Campbell,Host of Money Talks,
Corus Radio Network
Testimonials
Just like to say I really enjoyed reading your book. Read it once and some parts of it twice. I think it can be used as a reference and a bible for traders.
So I finished your book , loved it, now reading it again. When I read I usually highlight the points and lessons that I really like. I fear that by the time I finish the second reading I may run out of highlighters and all the pages will be bright pink and yellow. Good job, thanks.
What a great book, it really opened my eyes to a lot of new thinking about the markets.
As I am a long time member of Stockscores I was really interested in reading your new book. Having just finished it I found that all the many things you teach through your courses, daily and weekly newsletters and thought processes all accumulated into one concise, easy and informative read. I hope you are really happy with the result, I sure was!!
It's been an incredibly long time since I took a book and sat down and read a 100 pages before bed and then woke up at 3 AM and decided another 50 seemed like a great idea. That's an incredible feeling and one that I've missed for a long time. The '3 - 4:20 session' crystallized what I "really" have been doing with the technical indicators I've been applying so I had a great sleep for a couple of hours thereafter. In any case I have now finished the first pass through the book and just wanted to say thanks for putting it out there.
Book Synopsis
Why picking the right stock is only part of being successful.
Why doing what makes sense to most people often ends in losses.
What Tyler's simple strategies for managing risk are.
What powerful tools are available on the Internet to help you find winning stocks.
How you can spend less time managing our portfolio and still get dramatically better results.
Thousands of investors around the world have used Tyler's easy-to-understand approach to do better in the stock market.
The Mindless Investor
Investors must realize that no individual is smarter than the combined knowledge of all investors in the market. The simple goal of every investor should be to learn how to understand and trust what the market is telling them to do. This book shows them how.
Order The Mindless Investor
$29.95 plus $6.50 shipping for hard copy, SOLD OUT!
$9.95 for electronic version** Order Electronic Version
**Electronic copy will include versions for the Amazon Kindle and eBook Format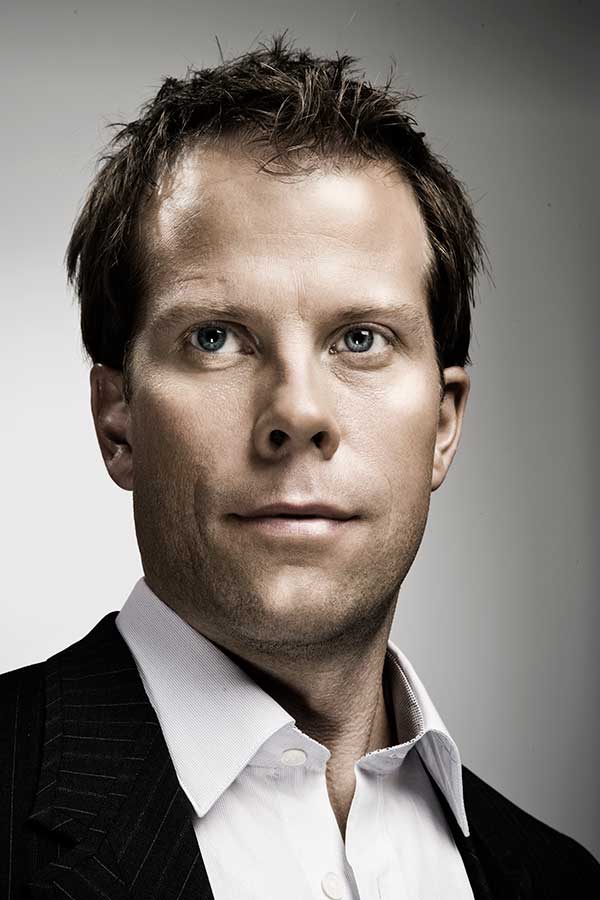 Who is Tyler Bollhorn?
Tyler Bollhorn started trading the stock market when he was 19 with just $3000 in capital, some borrowed from his credit card. From the 600 square foot basement suite that he shared with a roommate, Tyler pursued his dream of making a living from buying and selling stocks.
He soon realized that the stock market is not fair and that a small group of people make most of the money while the general public suffers. Eventually, he discovered the key ingredients for success and in only three months, turned $30,000 in to $500,000. His career as a stock trader had finally flourished.
Facts about Tyler
His weekly stock market newsletter is read by thousands of investors in over 50 countries, teaching valuable trading lessons and how to discover the next hot stock.
Owns the Stockscores.com and Tradescores.com websites, helping investors better manage their money with innovative market scanning, portfolio management, trade simulation and stock charting tools.
Is a popular speaker at many investor trade shows including the World Outlook Conference, The Money Show and The Vancouver Resource Investment Conference.
Author of the column, "Trading With Tyler" for Canadian Investor magazine.
Regular contributor to MoneyTalks.net
Author of The Mindless Investor.
Has actively traded the stock market since 1989.
Has taught thousands of investors his trading techniques